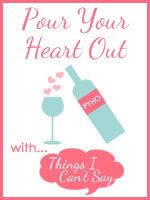 I'm treading water. My body is upright, my arms are flailing in a constant state of panic…commanding myself to keep my head above water, where I can safely draw short, shallow breaths in a feeble attempt to stay focused.
This too shall pass, I try to convince myself. Keep moving, keep paddling…do not fall below the surface where the monster lurks, threatening to pull me so far down under that I fear I'll never find my way back up again.
At times, I'm unaware that I've begun to drown until the very last minute, when it happens so quickly leaving my body absolutely depleted of energy, running on empty with nothing left to give.
On the outside, I appear controlled, calm….at peace. But on the inside, my soul is screaming for relief from the daily stressors of motherhood and life in general.
While the kids fight with one another and the noise level escalates to a point that literally makes my head throb violently, I mentally check out as my brain becomes a pile of senseless mush.
I can't think clearly, I can't feel anything, I can't find find any consolation other than to throw myself onto the floor behind closed doors in a heap of cowardly defeat, sobbing quietly into my hands.
But then there are times when the monster creeps up on me slowly, as the familiar feelings of wanting to snap and break free continually nag at me. It begins with a feeling of uneasiness, where I could cry just as easily as I could laugh.
In order to gain some kind of control, I become preoccupied with cleaning the house...all toys must be put away, nothing on the counters, no dishes in the sink. The kids have learned to stay out of my way when they see Mommy sweeping the floors obsessively, mumbling to no one in particular that no matter how hard I try, everything is always such a mess...a fine metaphor indeed.
Soon enough, I can't even muster a smile as my children recall a funny story. I implore myself not to speak, out of fear that my words will cause more harm than good.
I can see the confusion and sadness in their eyes, at times, and I can't help but wonder if that's what they see in me, as well. It's not hard to imagine how tough it must be for them, walking around on eggshells, never knowing what my mood will be day to day.
They wait for a kind smile, a gentle word of praise, a loving hug….they wait for a sign, any sign, that tells them Mommy is going to be okay…for now.
Thankfully, children are full of unconditional love...their bountiful hugs and kisses serve as a soothing reminder of that well-known fact.
But there's a reason I cannot stop treading water…because the monster is always on the prowl, crouching in the darkness below, waiting to suck me under in a moment of weakness.
I am obligated to summon the energy to keep my head up, force myself to breathe and continue the desperate dog paddle, for there is no other option except to be trapped in the darkness forever…something my family cannot afford to have happen.
If there's one thing I have come to understand, it is that this will be a lifelong battle....one I don't plan on losing.
Thus, the treading continues....